Send better LinkedIn messages. Faster 🚀
Stop copy-pasting messages from profile to profile and let Hirefox do the work for you.
Try Now
Replace endless ⌘-C + ⌘-V
Streamline your recruitment outreach by automating connection requests and messages.
Add custom message templates.
Profile details such as name, company and education will be fetched and replaced automatically.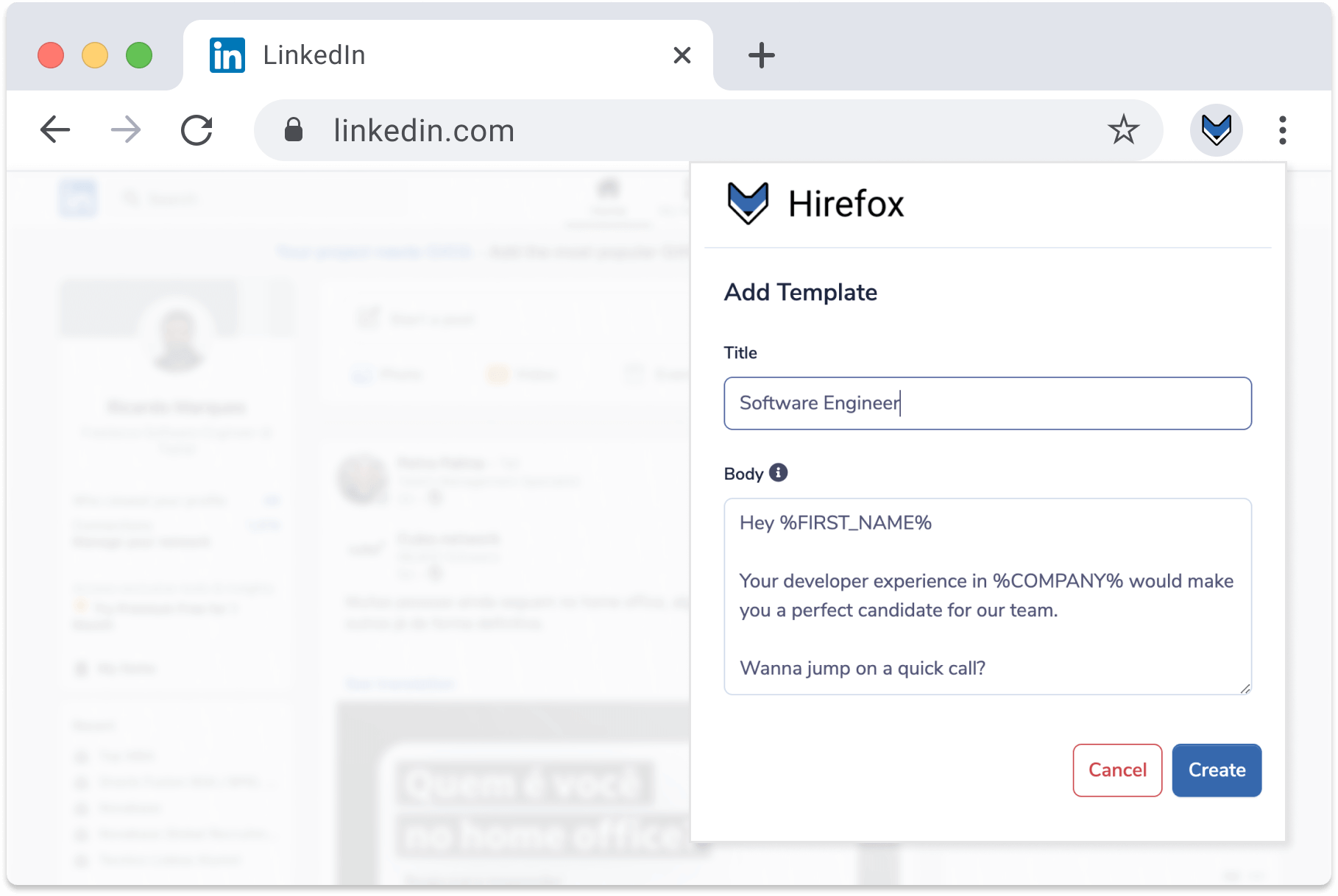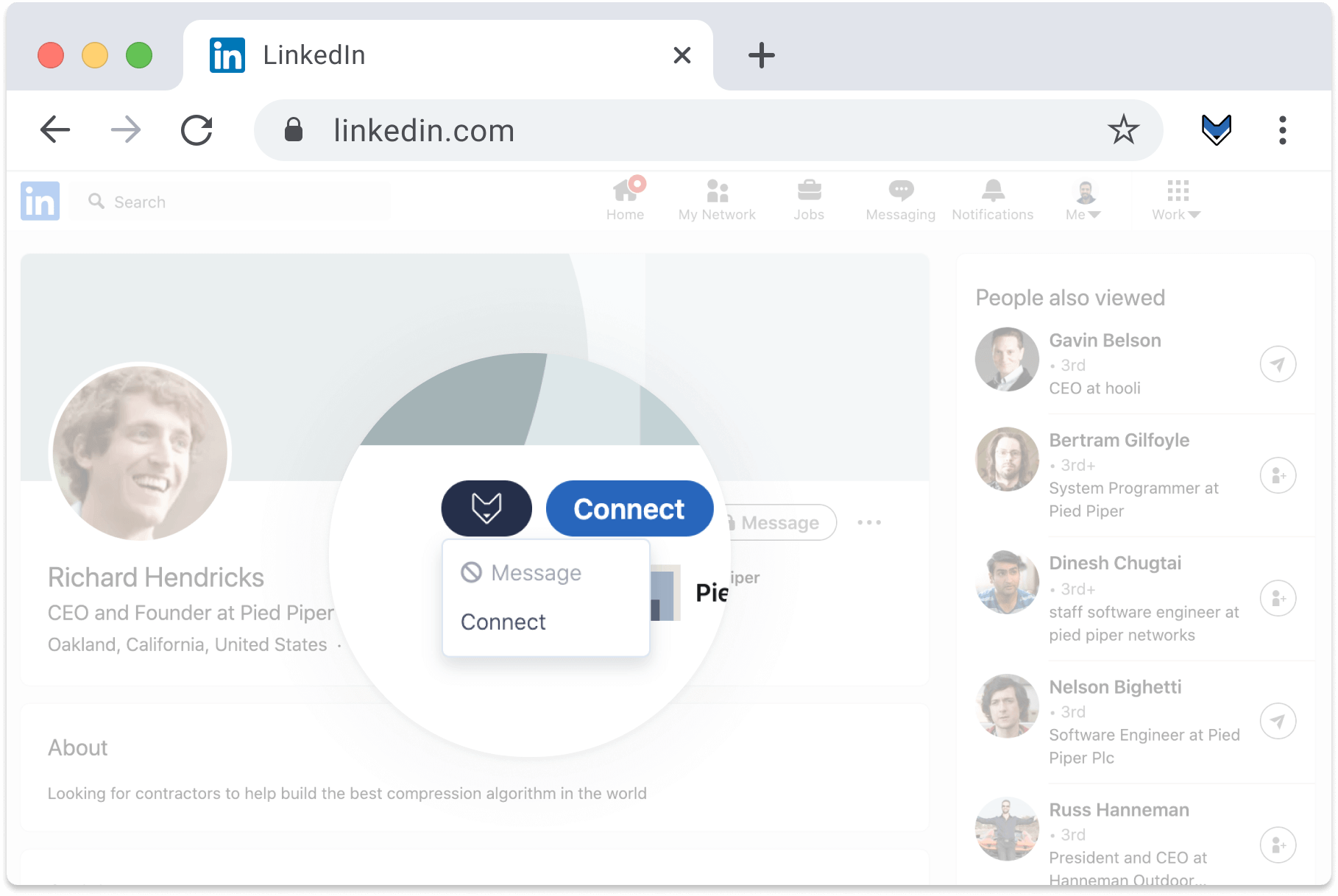 Connect with talent straight from the profile page.
Send templated direct messages to 1st degree connections and connect requests to 2nd-3rd degree connections.
Only a Send click away.
Message box will get automagically filled with your custom message, ready to connect.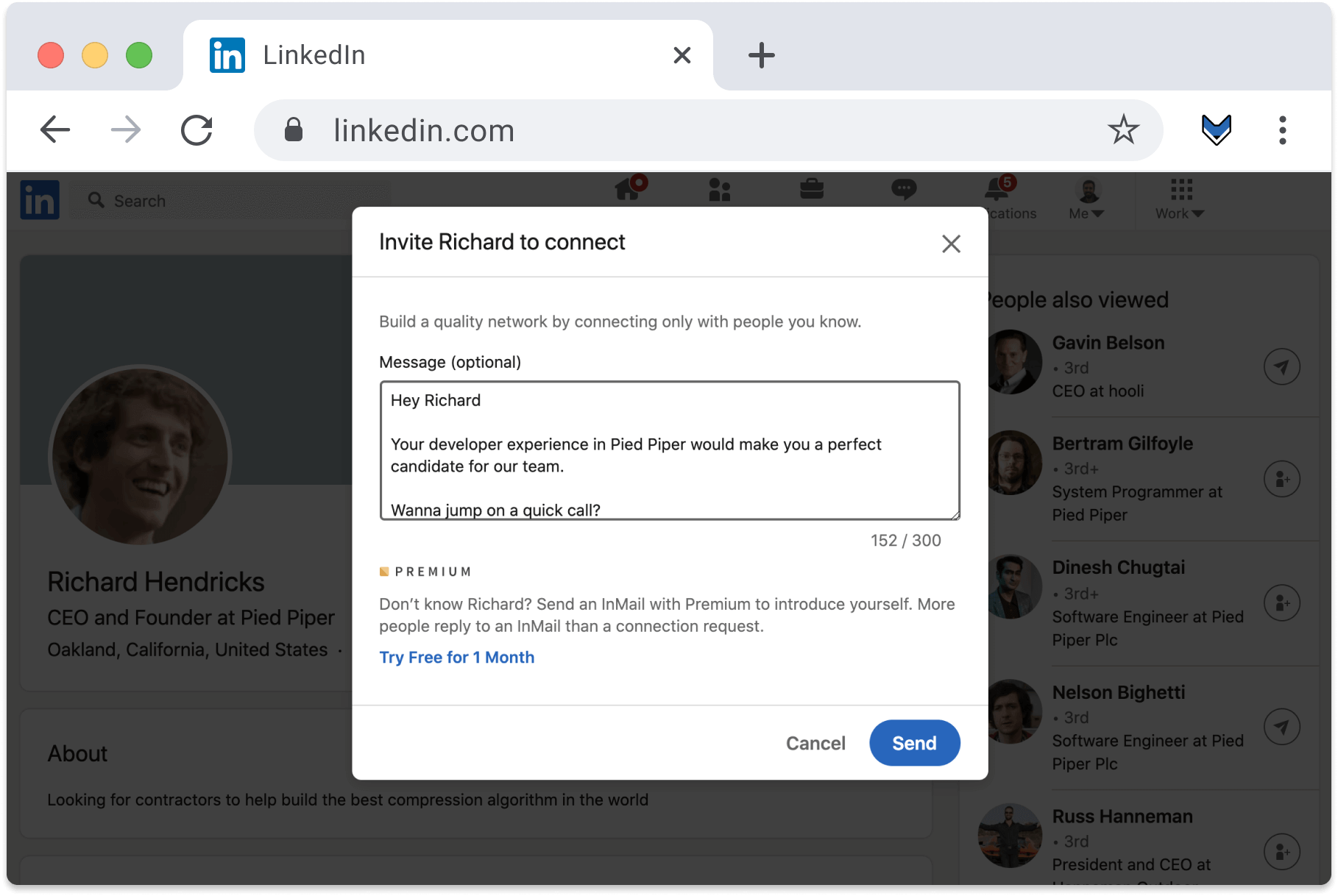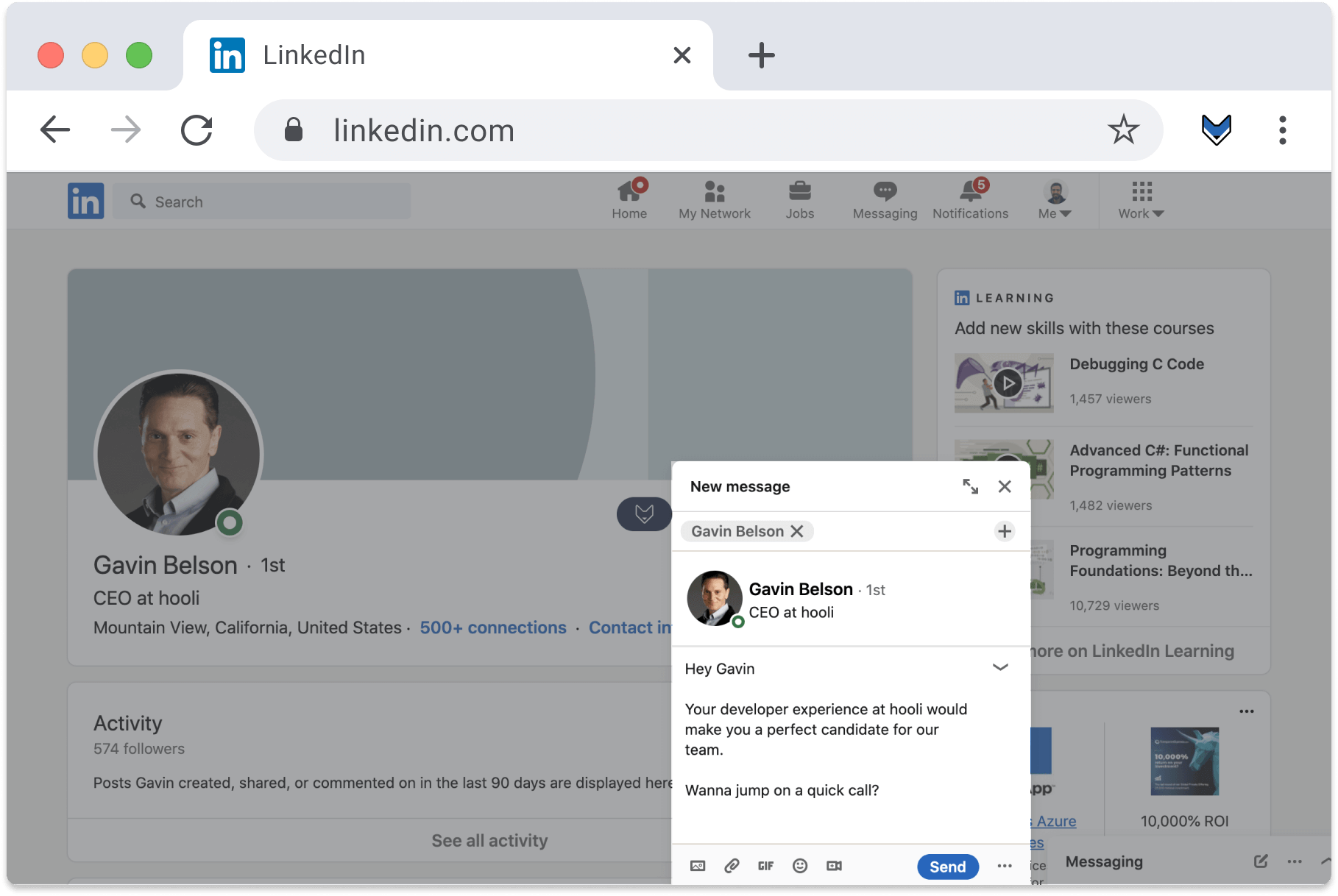 The fastest way to message Linkedin connections.
Currently in Beta. Grab it before it expires!
Currently in Beta - 100% Free 🎉
Unlimited
$
9
Limited offer. Don't miss out!